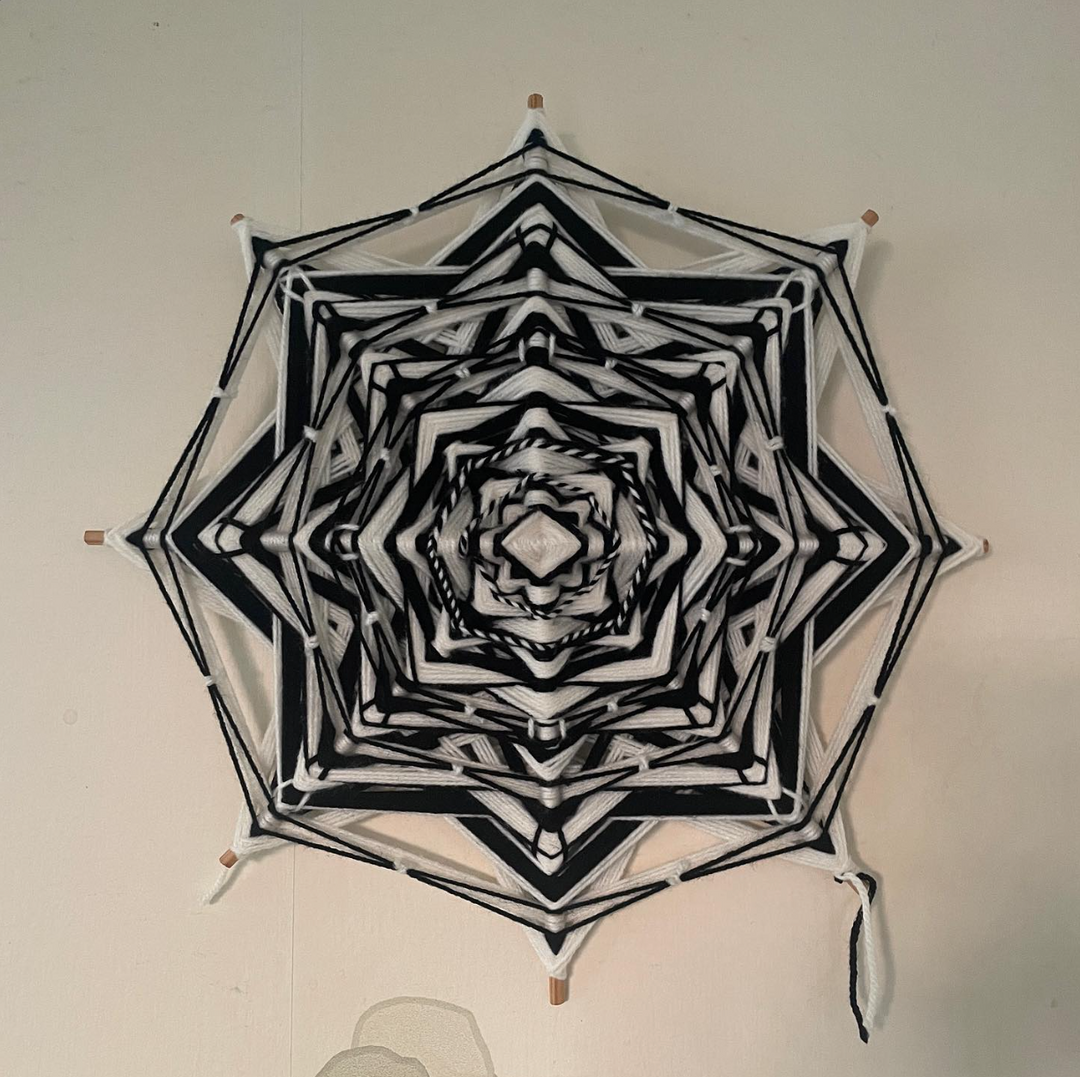 'The Passenger & The Vehicle' 3D Mandala
---
Low stock - 1 item left

Inventory on the way
Free shipping from €50 in NL,
EU €100, UK €150, INT. €300
Radius 35cm
Step into the extraordinary world of "The Passenger & The Vehicle," a one-of-a-kind 3D handwoven mandala that transcends the boundaries of conventional art. This mesmerizing masterpiece is a tribute to the profound and intricate Human Design System, a fusion of spirituality, science, and self-discovery.
Intricate Weaving: "The Passenger & The Vehicle" is the result of meticulous craftsmanship. Each strand, carefully chosen and expertly woven, represents the intricate interplay between your "passenger" – your conscious self – and your "vehicle" – your physical form, as defined by the Human Design System.
Symbolic Imagery: This mandala is more than just an art piece; it's a visual journey through the Human Design System. Expertly designed symbols, colors, and patterns are intricately woven into the piece, reflecting the unique energy centers and gates of this fascinating system.
Depth and Dimension: The 3D aspect of this mandala adds a layer of depth and mystique, creating an immersive experience that draws you into the core principles of the Human Design System.
Spiritual Connection: "The Passenger & The Vehicle" serves as a spiritual and aesthetic bridge, connecting you with the profound wisdom of the Human Design System. It invites you to explore your own design and gain deeper insights into your life's purpose.
Unique Home Decor: Beyond its spiritual significance, this mandala serves as an exquisite piece of home decor, making it the perfect addition to any living space, meditation area, or art collection. Its timeless beauty and rich symbolism captivate the eye and the soul.
Limited Edition: This piece is a limited edition, making it a rare find for collectors and enthusiasts of both art and the Human Design System. Each mandala is numbered and comes with a certificate of authenticity, ensuring its uniqueness and value.
"The Passenger & The Vehicle" is a testament to the power of art to convey profound concepts and inspire personal growth. Whether you're a devoted follower of the Human Design System or simply someone who appreciates the beauty of art with depth and meaning, this 3D handwoven mandala is a must-have addition to your space.
Unlock the mysteries of your own design and infuse your surroundings with the wisdom and energy of the Human Design System. Discover the beauty and significance of "The Passenger & The Vehicle" for yourself – a piece that transcends art and becomes a part of your journey
Shipping is calculated during check out.
Same day shipping
FREE SHIPPING from
- €50 in NL
- €100 in EU
- €150 in UK
- €300 International