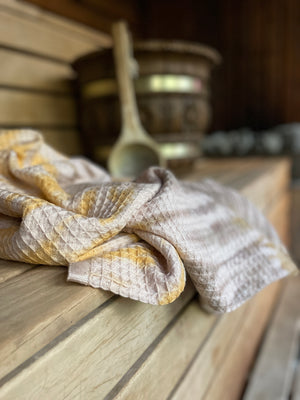 Blankets * Turkish Towels * Bathrobes
MadeAtHand is a home textile manufacturer and distributor based in Amsterdam, The Netherlands. From 2020, we have been offering our collection of quality and natural products for retailers in 25 countries , including Canada and the USA , the UK and all over Europe - not only shops but also hotels and spa centers. 
Free Sample Offer
For our first time wholesale clients, we offer free samples on different platforms and vouchers for our small batch wholesale catalog, please refer to the end of the page for more information.
Fast Turn Around Delivery & Affordable Prices
All our orders are stored directly in The  Netherlands so you will always receive your order within  3-5 business working days. 
24*7 Customer Support
If you are interested in giving us a bulk order but confused about if the quality of products will suit your business or not? Don't worry just give us a call, we will discuss which towel will best suit your business. If necessary we can also send you a free trial package for you to test.
Private Labeling & Customisation on bulk orders
If you want to use your own brand name and label on our products then it is also possible and for bulk orders this is completely free of cost.
Do you want to make a custom model of product? We are here to help you execute your own collection.
Expert in Towels, a traditional collection with modern twist
We are offering comfortable and beautiful towels and natural soaps, all handmade. famous for peshtemal towels for centuries,  Our collection includes a wide range of variety and all 100% cotton.
To access our online catalogues, please use the link below.
To be able to profit from our welcome offers, please see the offers below:
Ankorstore 
Click here to claim your €100 (min. €400 spent) and Free Shipping on Ankorstore 
use our code LIFT-TAA9A3JF 
FAIRE
Click here to claim your €100 discount (min. order €100) & 1 year free shipping on Faire
Orderchamp
Use our direct link to sign up  here on Orderchamp to claim your
10% discount (min. order €250) & Free Shipping use our code MADEA-GIFT