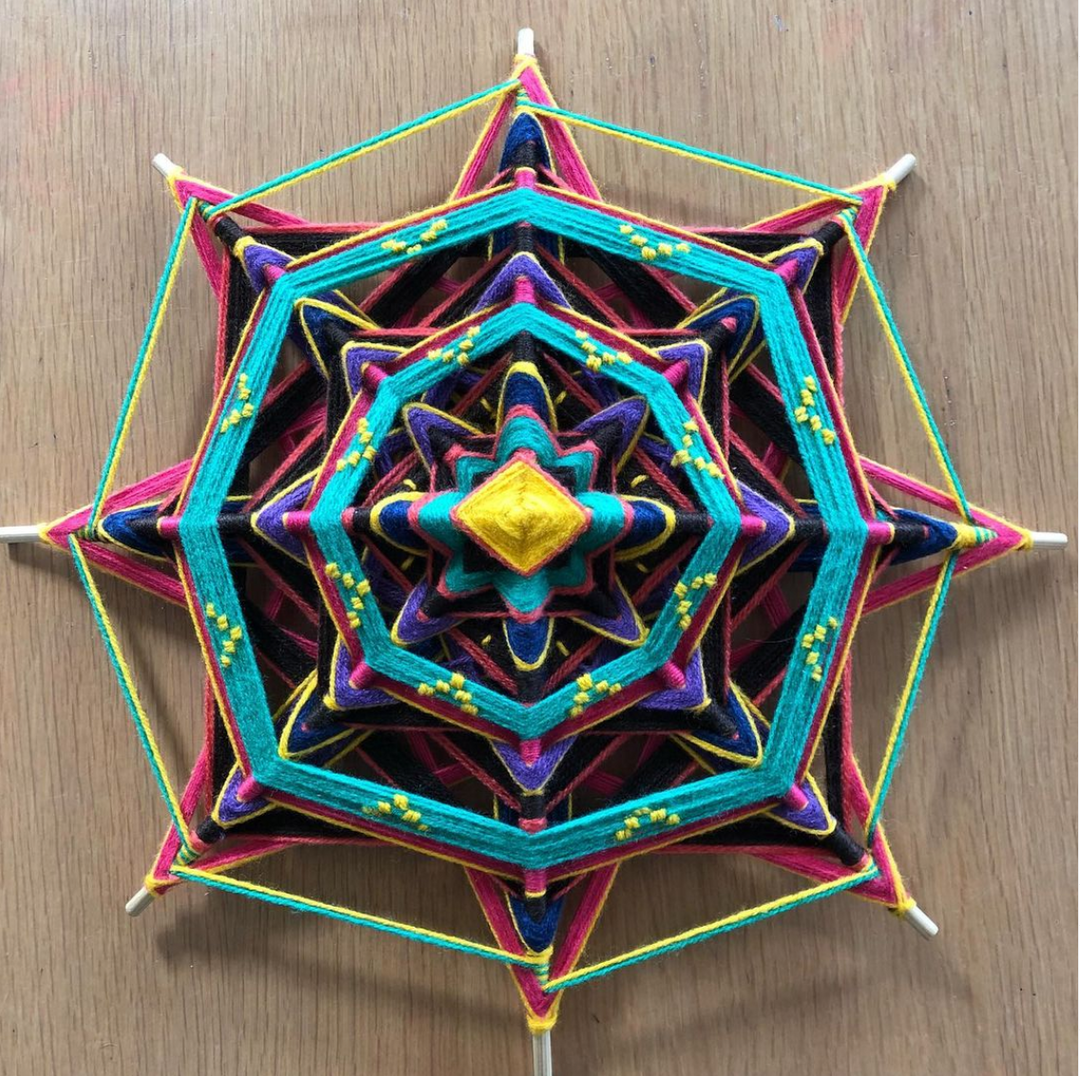 'So Hum' - 3D Mandala
---
Low stock - 1 item left

Inventory on the way
Free shipping from €50 in NL,
EU €100, UK €150, INT. €300
'So Hum' - 3D Handwoven Mandala by Selen Parman
Radius : 40 cm
Add high vibration to your home or office with a handwoven mandala by Selen Parman. Mandalas have their origins in Peru and are commonly found in Mexican communities. A God's eye (in Spanish, Ojo de Dios) is a spiritual and votive object made by weaving a design out of yarn upon a wooden cross. Our madeathand mandalas come in colorful designs and are great for decorating your home while exuding positive energy through the room.
Shipping is calculated during check out.
Same day shipping
FREE SHIPPING from
- €50 in NL
- €100 in EU
- €150 in UK
- €300 International